STARBASE Summer Camp Information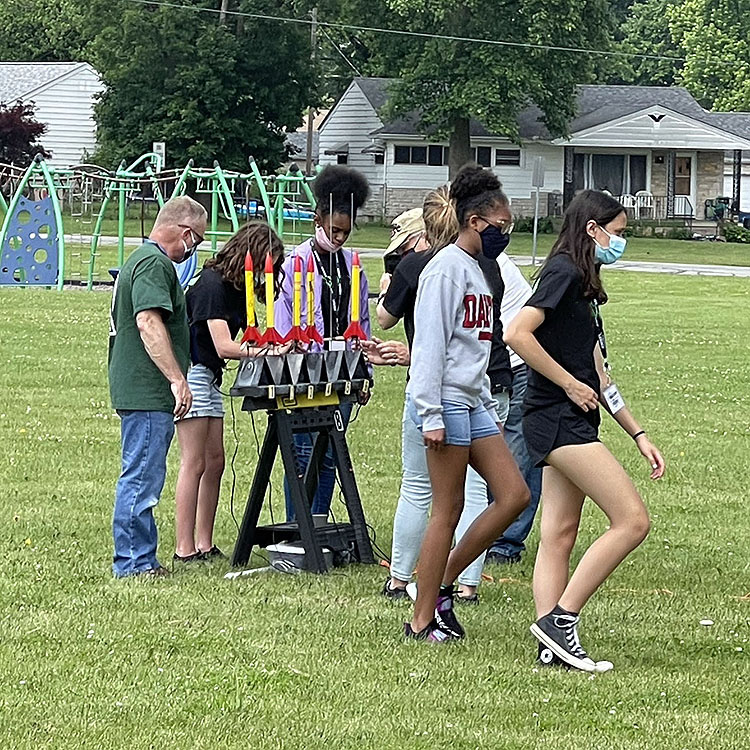 STARBASE Wright-Patt is a DoD program that offers STEM-based lessons to city schools in Dayton, Ohio. The program's lessons are catered to 5th grade elementary classes teaching chemistry, CAD, engineering, and math with fun games and experiments. In order to showcase these activities, STARBASE Wright-Patt offers multiple variations of equipment, worksheets, & visuals throughout the lessons. Students are also motivated to participate and interact as the more they participate, the more they learn new things and have fun!
STARBASE Wright-Patt not only teaches during the school year, but also offers a STEM-based summer camp program that is geared toward rising 5th, 6th, 7th and 8th graders.
Our camp program, which continues to teach fun STEM lessons with even more activities and experiments, is completely free, and so popular and anticipated that registration often fills up with minutes. Watch for sign-up dates in March.
For more information,
Grade 5 • Grade 6 • Grade 7 • Grade 8