STARBASE Summer Camp Information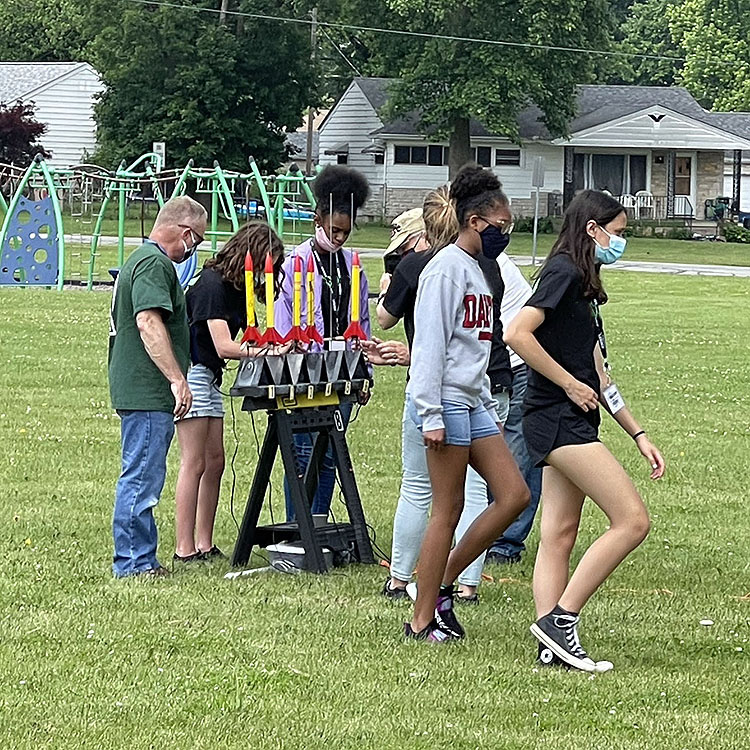 STARBASE Wright-Patt is a DoD program that offers STEM-based lessons to city schools in Dayton, Ohio. The program's lessons are catered to 5th grade elementary classes teaching chemistry, CAD, engineering, and math with fun games and experiments. In order to showcase these activities, STARBASE Wright-Patt offers multiple variations of equipment, worksheets, & visuals throughout the lessons. Students are also motivated to participate and interact as the more they participate, the more they learn new things and have fun!
STARBASE Wright-Patt will offer free summer camps this year to our military families. Children of active duty, reserve, and guard members will have the opportunity to explore STEM with us for free.
The first round of sign-ups will be held April 27, 2023 at the Wheels of Wonder event from 3:30-5:30 at The Prairies on Spinning Rd. If you cannot attend that event, come back here for a link to sign-up the first week of May!