Teacher Workshops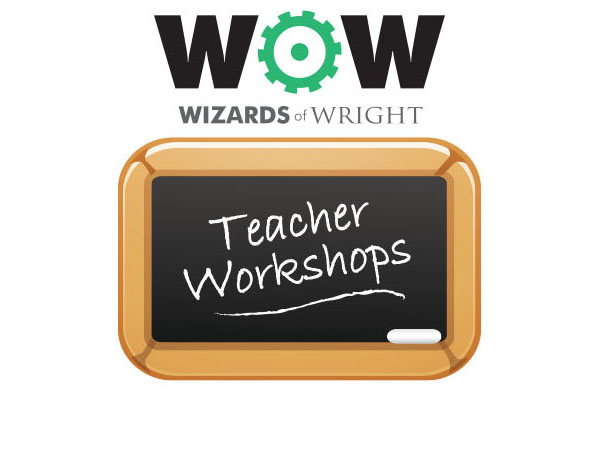 Free 2-day STEM teacher workshops are offered every summer.
2023 Teacher Workshops
July 12-13 for 5th-8th grade teachers
July 17-18 for Kindergarten-4th grade teachers
Learn more about WOW!, see some WOW! lessons geared specifically for your students, learn to use tech devices and how they can be used in 5th-8th grade.
*Ozobots *Finch Robots *Sphero Bolts *Sphero Indis
Held at SOITA (1205 E. Fifth Street, Dayton, OH 45402).
July 14 - 9:00am - 3:00pm
July 27 - 9:00am - 3:00pm

Features:
FREE!
2 Days
K-8 grade teachers
STEM-focused classroom resources
FREE classroom materials
Special guest STEM speaker
Information about programs from WOW! and current partner, SOITA
For more information, please contact , 937-938-4868.
The Education Outreach office reserves the right to cancel events due to surges in COVID-19 cases or changes in or elevation of health protection conditions - HPCONs. We will attempt to give as much notice as possible if a cancelation occurs. As a Wright-Patterson AFB organization, we must adhere to DoD, DAF, and/or WPAFB guidelines.